La Luna Latina is a concept that started at the end of 2016 after two and a half years of teaching in Horsens and one year of teaching in Aarhus under the name of Latin Dances (Horsens & Aarhus) respectively. The classes were spreaded out to other cities quickly, step by step, due to their popularity and good energy. La Luna Latina is a dancing school where different dances and skills are combined, from Salsa (casino) to Bachata, or Kizomba to Rueda de Casino. Among some others like Chachacha, Son Cubano, Salsa L.A. Style, Reggaeton/Salsaton, … The regular classes have been taking place in Aarhus, Horsens, Viborg, Odense, Kolding, Randers and Odense.
We are based in Aarhus. CHECK the current classes in our section of Schedule & Prices
Check the different addresses and schedules in the section of CLASSES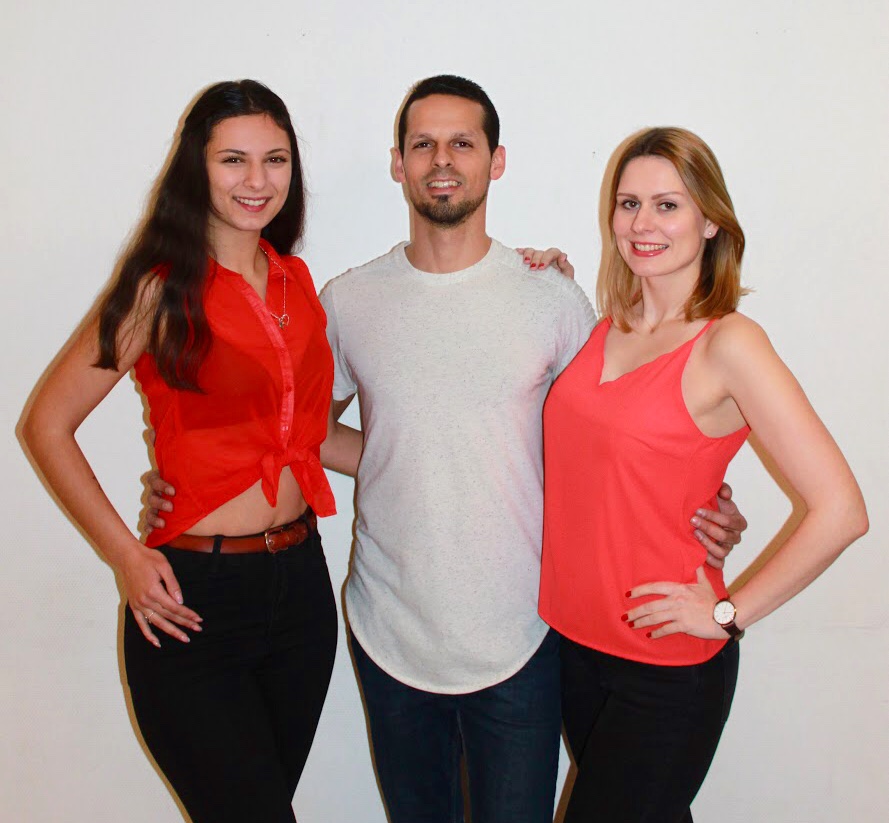 ---
In HORSENS, a cozy and young environment could be found. Different events were organized along the year, where the students could participate if they felt like. All the dances are combined in long classes of 2 hours.
Join the group on Facebook or write us directly in the CONTACT section
---
At SALSA VIBORG, we focus on Cuban salsa and Rueda de casino. Footwork at the beginning in order to warm up, followed by figures explained into details. Different levels are offered.  We also started with Bachata classes since 2017. SALSA VIBORG is the most constant and regular classes of them all. We have been teaching every Tuesday in Viborg since the very beginning, from 2015. We come to teach some special workshops from time to time. Join the group on Facebook, the web page or contact us for more information in the section of CONTACT
---
RANDERS SALSA started in September 2017. A small group of dancers joined at the beginning, but soon people in Randers realized that Salsa came there to stay. We were teaching in Randers until 2018.
Join the group on Facebook or contact us for more information CONTACT
---
ODENSE SALSA FORENING opened their arms to us in 2017 with some workshops. Afterwards, we started regular classes in 2018. The long way of driving from Aarhus to Odense was compensated by the great and joyful environment that all dancers create at OsAF.
Join the group on Facebook or contact us for more information CONTACT
---
OUR HOME AARHUS. Last but not least, LA LUNA LATINA started with classes in Aarhus. As mentioned above the original project started in Aarhus in January 2016. After one year of teaching and lot's of students satisfied and delighted with the classes, the name was changed from LATIN DANCES AARHUS to LA LUNA LATINA Aarhus. However, the same concept, spirit, and dynamic and fun classes were kept. 
In the heart of the city center, everybody can try our classes of Cuban Salsa (casino), which are becoming more and more popular, also among students. However, classes of Sensual Bachata have been requested by all, and that is why some different levels are offered as well as some Workshops and Social Dances. We started regular Kizomba classes in 2020 since our students liked some of the pre-workshops offered at the Sensual Socials organized by LA LUNA LATINA.
Join the group on Facebook for students or contact us for more information CONTACT
Rueda de casino has become very popular too, the classes are taking place every other Sunday. Two different levels are offered.  Check more info in the Rueda de casino section about this funny way of learning Cuban Salsa in couples, hundreds of calls, figures, and expressions which take you to another level of culture and dancing.
---
INSTRUCTORS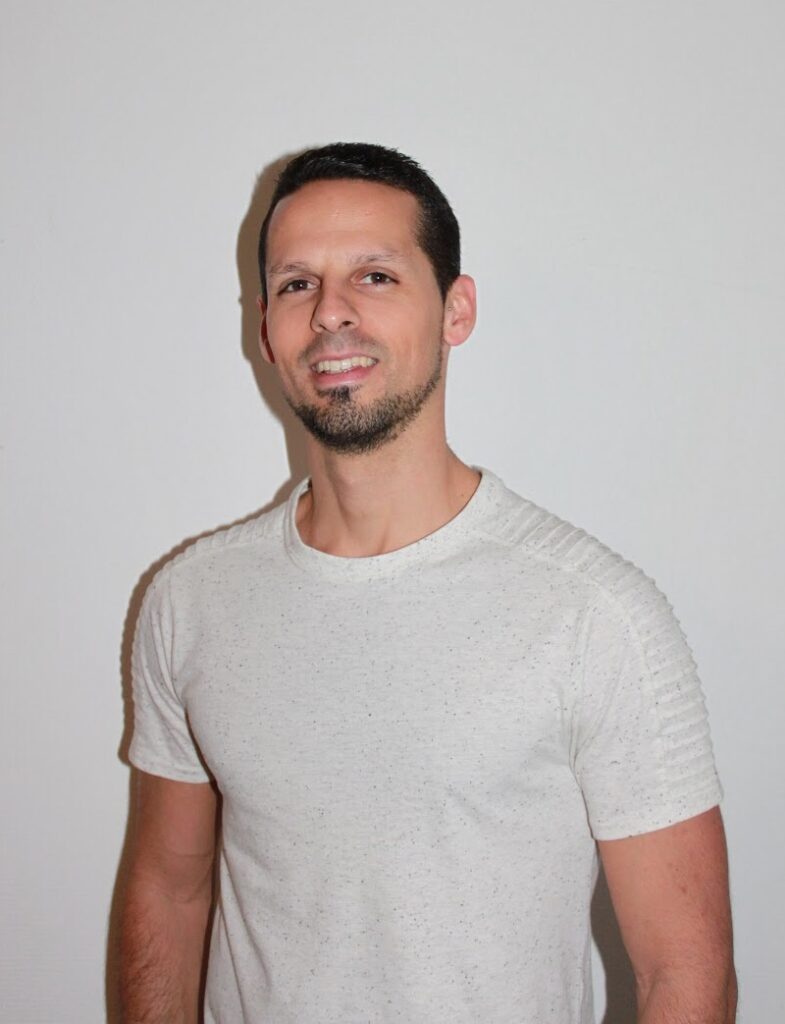 Miguel Ángel Luna, from Málaga, Spain, teaches regularly in different events in Aarhus and the surroundings, where he lives. Miguel has danced Cuban salsa since 2014 and is often seen on the dance floors in Aarhus and surrounding cities as well as Copenhagen. He has also participated in some salsa festivals and salsa events around Europe, like Hamburg, Oslo, Copenhagen, Roskilde, Bergen, Madrid, Málaga, etc.
Miguel had previously taught "Latin Dances" in Horsens since 2014 and until 2017 (Student Sports of VIA University College and at their own local too)
He started teaching some workshops at Salsa Viborg around April 2015 and posteriorly he began with weekly classes until now. Cuban Salsa and Rueda de Casino is the base in Salsa Viborg, although some Bachata has been taught too. Right now, there are two groups, "Improvers" & "Int/Adv" with classes every Tuesday.
In Aarhus, he started a new project called "Latin Dances Aarhus" in January 2016, together with Roberta Vavzenaviciute and Beatriz Muriel, where they teach regularly on Mondays and Wednesdays, plus Rueda de Casino every other Sunday.
He has prepared some simple choreographies for his students in order to participate in different events like "Northside", "Dansens dag i Horsens", semester parties at VIA and others. Furthermore, he has taught salsa in different places like Fidel's, Cafe Paradis, Casa Carola, Regn, Rusk & Rueda 2015-19, Salsa Festival i Viborg 2016, Oslo Caribbean Feeling 18-19, Rueda Congress 18 (Málaga)-19 (Bergen), and of course, in his home town Málaga.
He visited CUBA in November 2017 to learn some more about the Cuban culture, their traditional dances, the roots of Son Cubano, as well as afro-rumba styling.
---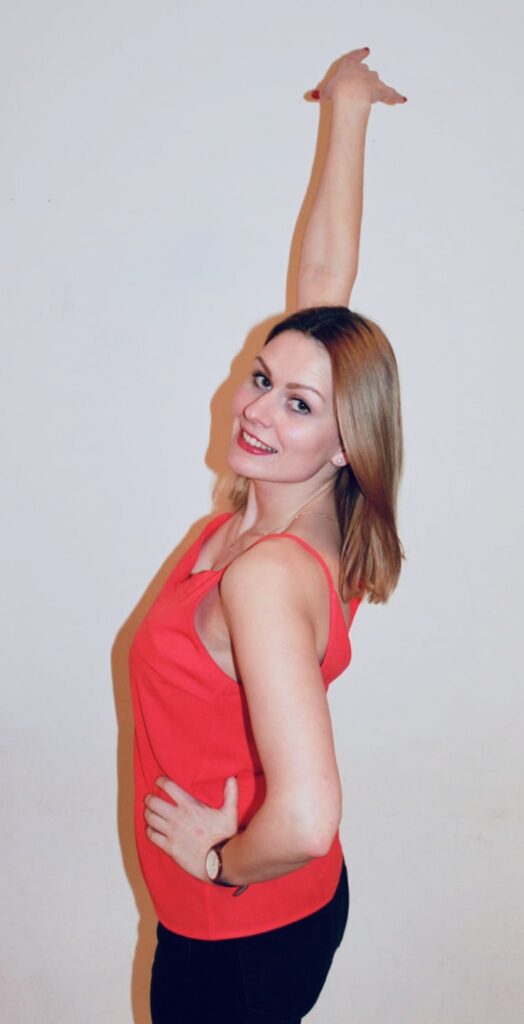 Roberta Vavzenaviciute comes from Lithuania.
She liked dancing since she was little. Roberta started dancing folk dances in High School back in Lithuania, later on, she took some classes of classic and modern dance. But once she tried salsa, she knew she was going to continue with it! She "tried" dance floors of salsa and bachata in Lithuania, Cyprus and Denmark. In 2015 she started the project of Latin Dances Aarhus with Miguel, she continued when the name changed to LA LUNA LATINA and she is currently one of the fundamental pillars of the classes. She enjoys seeing people who are willing to learn, improve and also have fun.
---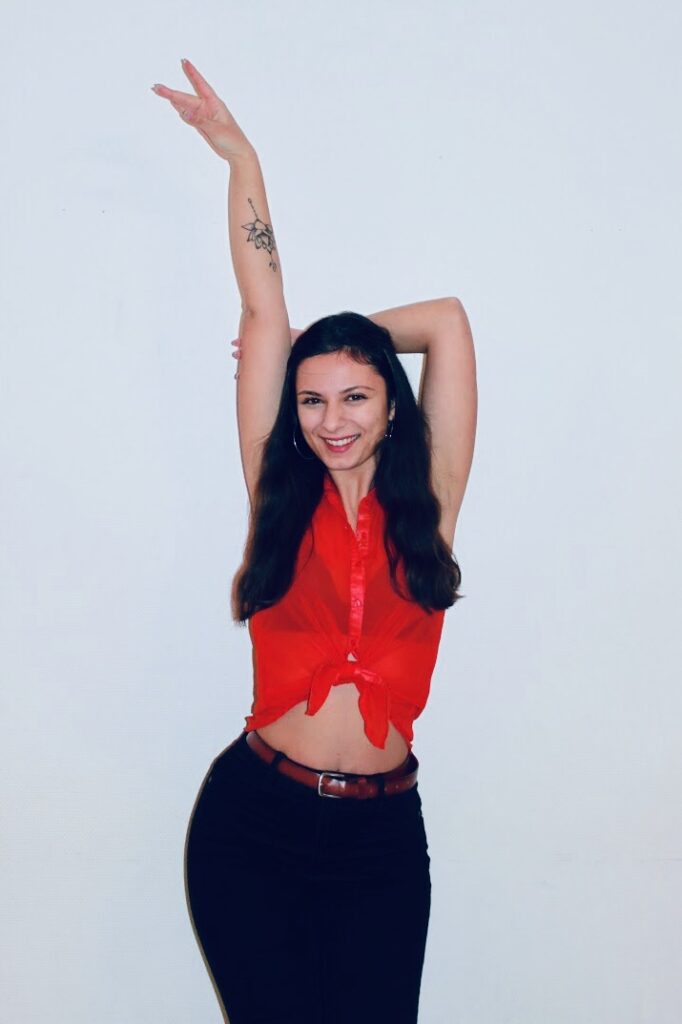 Lorina Pencheva comes from Bulgaria.
Her dancing history starts from 2010 when she started dancing Bulgarian folk dances, but her passion for Latin culture and music led her to try salsa and bachata – she fell in love. Ever since 2017 Lorina has been dancing Cuban and LA style salsa, bachata, and has recently started learning kizomba. She loves travelling and has tried dancing in Bulgaria, Cyprus, Spain, and Denmark. In Denmark, she started out as a student at La Luna Latina.
Now she is helping Miguel and Roberta with the classes at La Luna Latina Aarhus and Viborg. Her passion for dancing keeps her on the dance floor often, and she is excited about helping people improve their dance moves. Her favourite thing about the classes is when the people notice their own progress.
---
We keep a common feeling or essence in all the places, classes, events, parties, private classes…fun and dynamic classes! Our students not only get the knowledge of how to learn and improve as dancers, but the passion for dancing, find the time to relax, forget about their rush daily life, and enjoy at the same time they socialise with other dancers.